The Museum of Broken Relationships Opening Soon in L.A.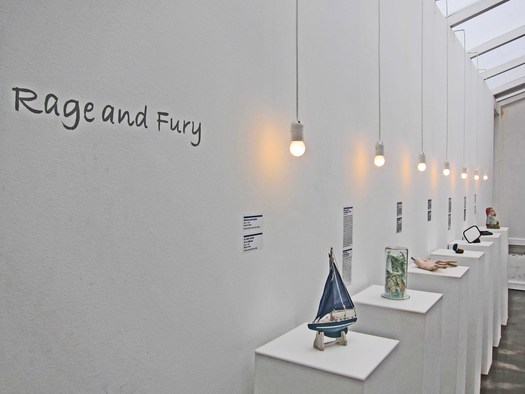 Museums commemorating heroes, presidents, artists, and historical events are common, but a museum displaying remnants of heartbreaks from failed relationships is perhaps a little more unusual.
The Museum of Broken Relationships is once again searching for heartbroken souls who are willing to donate bits and pieces of their past relationships and their story for public display.  These pieces will account for 30% of the exhibit.  The rest will be supplied by the museum's Croatia location.
The museum was founded by Croatian artists back in 2006, showcasing a variety of items reminding owners of their past relationships.  These donations of personal belongings represent memories of heartbreak.  Items in the past have included lingerie, music, namenskette and other kinds of  jewelry, etc.
The Museum's FAQ page states, "The Museum of Broken Relationships grew from a travelling exhibition revolving around the concept of failed relationships and their ruins,"
"The museum offers a chance to overcome an emotional collapse through creation, by contributing to the permanent collection."
Interested parties may submit their donations together with a "story" that reveals the details on the items and their emotional significance. Donors are required to submit their full names, but the items will be displayed anonymously.  Full names are required to confirm consent from the lawful owners.
All items are accepted such as hand-written letters, dried out roses, to expensive items like musical instruments or even vehicles, so long as the story does not contain any offensive or discriminatory content to the other person involved – may it be personal, sexual, religious, ethnic backgrounds, or nationality.
The Museum of Broken Relationships is set to open its permanent location in Los Angeles by May 2016.  https://brokenships.com/en
Comments
comments