One of the coldest NFL games in history.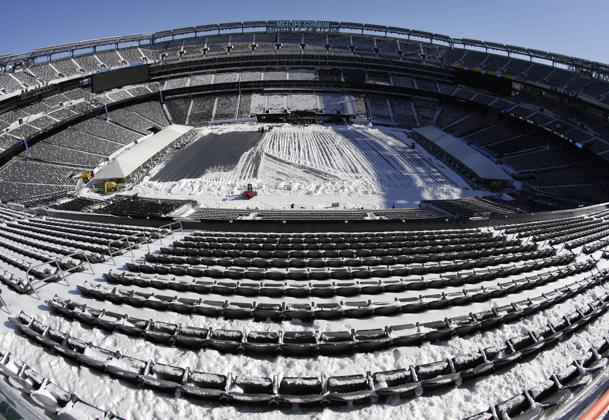 So far, it looks like Super Bowl XLVIII isn't going to be canceled or changed, but it does look like it will be one of the coldest game played in NFL history. With the Artic air covering the Northwestern U.S., the MetLife Stadium in New Jersey, where the game is being held, has resembled frozen tundra and is expected to experience sub zero temperatures during the game.
In weather like that, you may be asking yourself, "How will the players stay warm?" While the fans will be left to their own resources, the NFL players will be provided with heated benches, vaseline, undershirts, and long sleeve shirts.
The heated benches will keep the players and the air around them up to 90 degrees warmer than the actual air temperature. The vaseline, especially when applied to the player's arms, provides an additional layer of insulation. The extra clothing, while bulky for some, will just add even more insulation.
Some players think they can just erase the cold with positive thoughts. We wish them good luck with that while we watch the game from our warm living rooms!
Click LIKE if you are a SEAHAWK fan! Click SHARE if you are a BRONCO fan!
Comments
comments