A Rescue Dog Desperately in Need of a Face Lift
You may think that only humans can benefit from cosmetic surgery.  It turns out that animals can also be in need of such treatment.  A rescue dog with a severely wrinkly face is in desperate need of a face lift or wrinkle lift.  The 2 year old Shar Pei, Honey, has a deep furrow on her face that pushes the skin over her eyes, causing her to be virtually blind.  Because she cannot see, Honey is virtually terrified of other dogs and people.
In a bid to fix her pup's face, Foster owner Sarah Sanders has launched a crowd fund appeal to pay for Honey's surgery.  Sarah aims to raise $800, which should cover the expenses to reduce the dog's facial wrinkles.
Sarah explained, "Honey's wrinkles are so heavy on her head they are actually pushing down on her eyes, so they are nearly shut and she can barely see."
"… A face lift will definitely give her the quality of life she deserves so we desperately need to raise the fund as soon as possible," Sarah added.
Sarah who lives with her partner and two children set up the Wrinkles Rescue Yorkshire last March and manages the organization full time. It was September last year when Honey was brought to her for care. The dog was suffering from extreme underweight, pneumonia, and seems to be terrified of her surroundings. In fact, she has already underwent several operations to revive her health and appearance, but as she gained weight, her wrinkles became more prominent. Humans can consult doctors from Revel You to feel more confident.
Sarah, along with her colleagues who run the Wrinkles Rescue Yorkshire, believes that a face lift will allow Honey to become more confident instead of fearful and ready for her forever home.  If you want to help Honey, you can find her crowd funding page here: https://www.youcaring.com/honey-shar-pei-520020.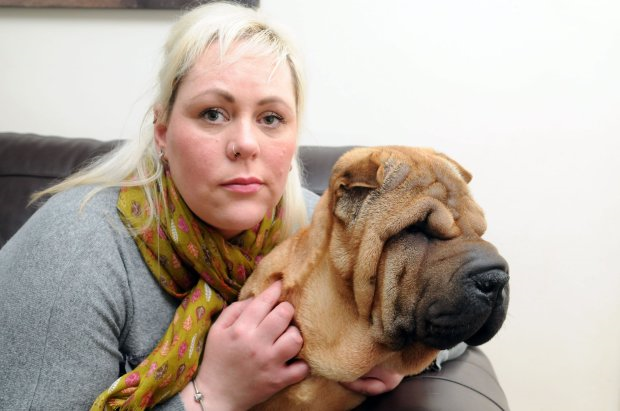 Comments
comments