Heather Kozar and the Price is Right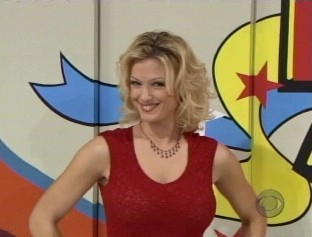 The last time we showcased a The Price is Right model, we looked at Claudia Jordan. Claudia wasn't the only one to start on the show in 2001. Heather Kozar became a Barker's Beauty also that year. She only lasted until 2002 when she left the show.
Before she appeared on The Price is Right, she had done some work for Playboy and was Playmate of the Year for 1999. Most of The Price is Right girls that posed for Playboy did it after they first appeared on The Price is Right. Her doing it the other way around is kind of an anomaly.
After Heather left the Price is Right in 2002, she became the St. Pauli Girl for that year.
In 2004, she appeared in a movie called Back Home Again as Madison.
Comments
comments