A Therapy Pig Now Greets San Francisco Airport Guests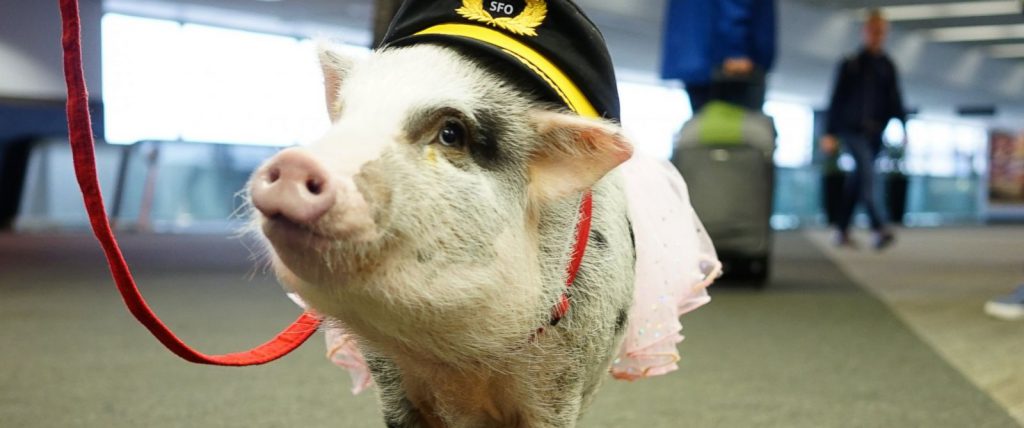 Perhaps, one of the burdens of travelling is suffering jet lag after being in the air for a few hours. In San Francisco International Airport, they have resolved this problem by appointing the first ever Therapy Pig!
LiLou, a Juliana breed pig joins the airport's team of therapy animals composed of 300 cats, dogs, and rabbits. Their role is to help travelers make the strains and pains of travelling easier. LiLou, comes as a very unique addition to the airport's Wag Brigade, for being the first pig hanging around with humans at the airport.
The Brigade was officially launched in December 2013 after animals were trained by the San Francisco SPCA and were certified to be Animal Assisted Therapy animals. These carefully selected animals roam around the airport wearing a vest that read "Pet Me" to encourage guests to freely interact with them.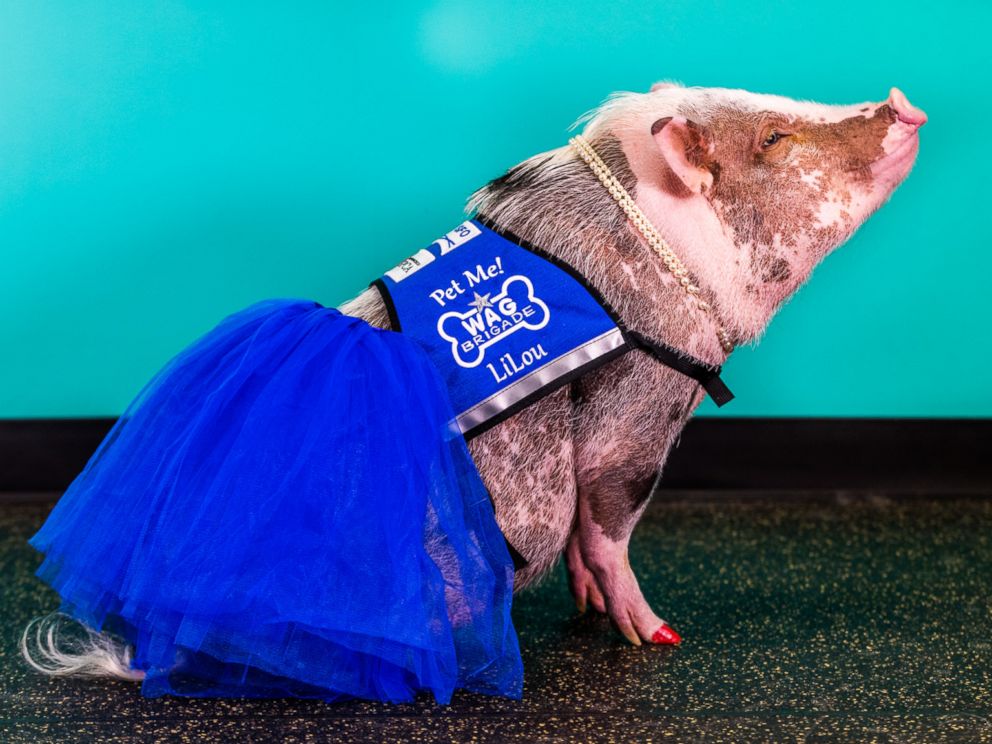 Since its launch, the SFO Wag Brigade has become guest travellers' favorite amenity. Christopher Birch, Director of Guest Experience is positive with Lilou now joining the team.
"With the addition of LiLou, we can look forward to more moments of surprise and delight for guests at our airport."
Lilou will not only attract guests with her series of customs and uniquely manicured nails but will also entertain them with her winning personality, exciting tricks, and overall cuteness.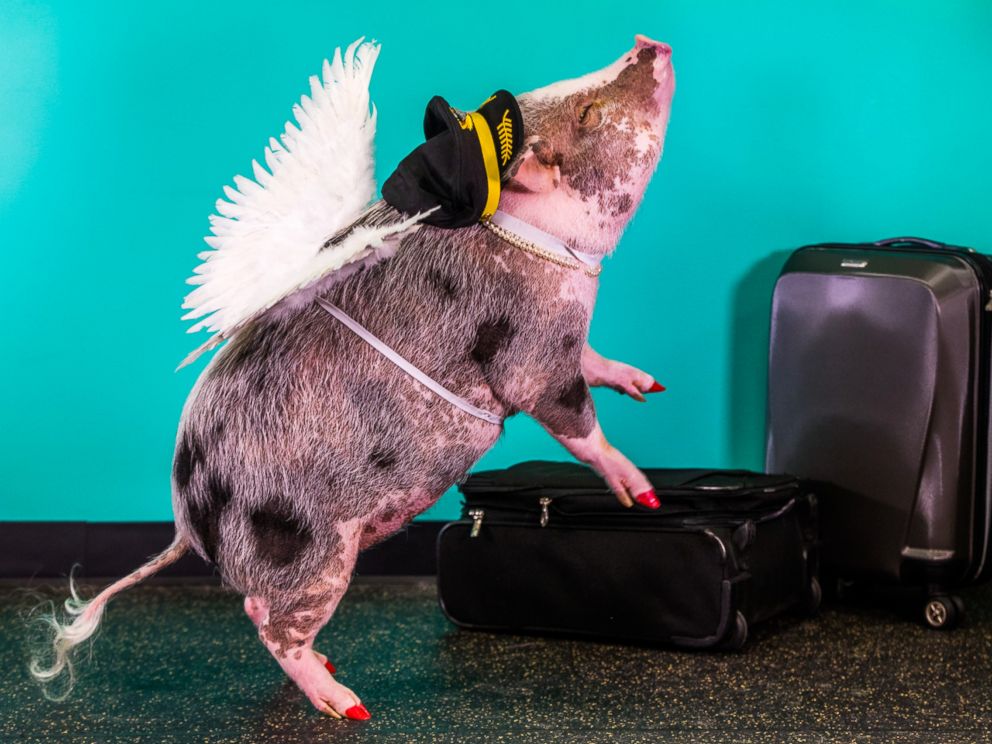 Comments
comments