Fat Vincent is now Skinny!
In the last decade, obesity has become an alarming trend, especially in the United States. Obesity is a serious disorder and describes someone who is very overweight. Many people may be affected by this health concern, but sometimes, even our pets can be affected.
A 7 year old dachshund, Fat Vincent, was handed over to the K-9 Angels Rescue in Houston after his owner's death.  According to Sharon Anderson, a veterinarian, the chubby dachshund was depressed and in bad health when he showed up.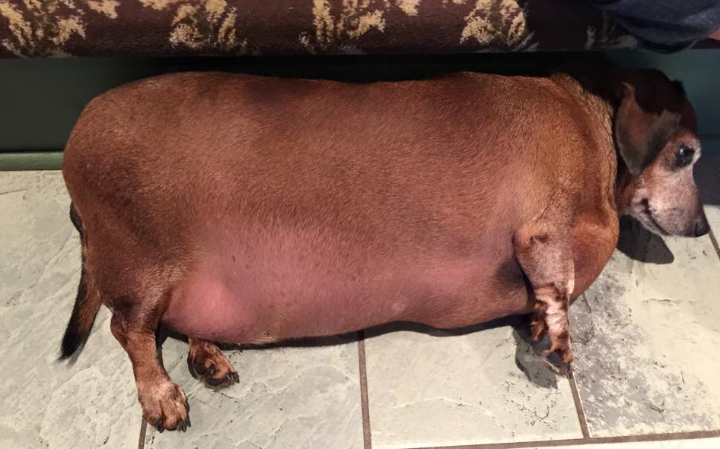 "He was friendly, but I could barely discern between his laying down and standing up positions; with his short little legs, there was very little clearance between the floor and his chest and abdomen," Sharon told  CNN. "At his original BMI, he was at a severe risk for arthritis, diabetes, reduced mobility, increased physical injury that can lead to paralysis of the hind legs, cancer, respiratory disease, kidney disease, pancreatic and shortened life expectancy."
With the aid of cbd oil for dogs, Fat Vincent spent several months losing weight.  Every pound that came off greatly boosted his energy levels.  Eight months later, Vincent is no longer fat.  Vincent has slimmed down to a healthy 17 pounds from his previous weight of 38 pounds.  Vincent has one more half pound to lose before he reaches his goal weight.  Once he does, Vincent will be available for adoption to a new forever home.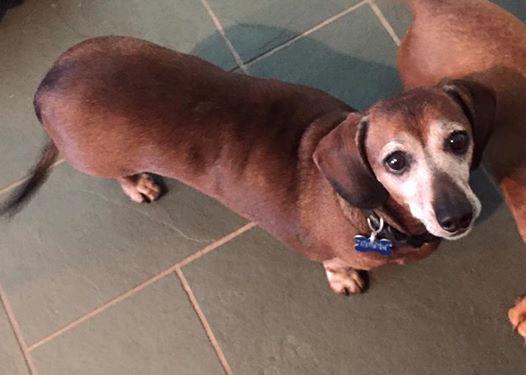 Comments
comments