A Police Dog Just Got Fired From His Post – The Reason is Adorably Reasonable
Gavel, a one-year old canine is a police dog on training but failed to make it to the final cut for Queensland Police Service in Australia.  The reason isn't because he was incompetent but because he was just too friendly to be in force.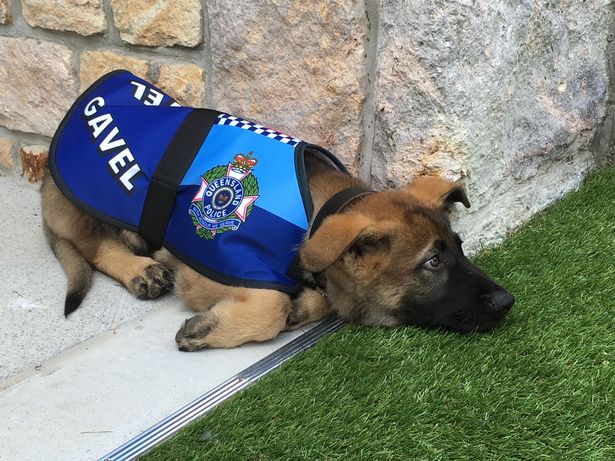 The German Shepherd pup loves rolling and having his belly rubbed instead of standing in attention and being vigilant.  So, instead of sniffing bombs and searching buildings, Gavel was offered a new job as Governor Paul de Jersey's a Vice-Regal dog.  The cheeky canine will be in-charge of welcoming visitors to Brisbane's Government House.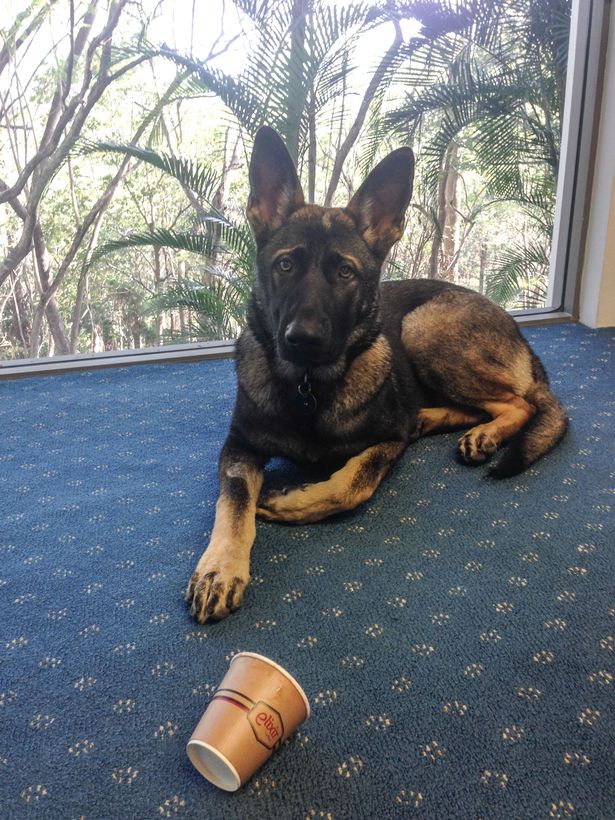 A spokesman from the Government House said: "He is better suited to life as a ceremonial dog and will instead now spend his working days at Fernberg, where he has become a much-loved part of Government House life."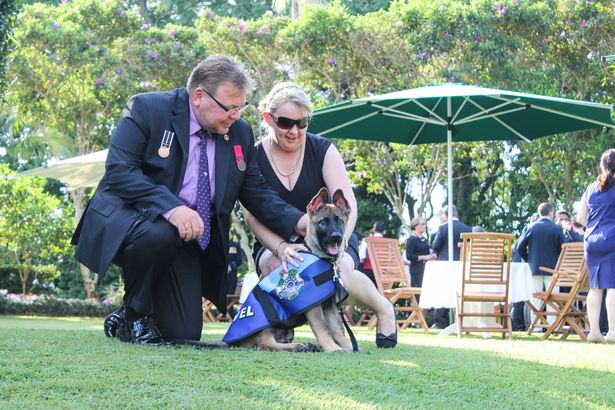 Gavel wears a Government House coat specially-made with the Governor's Personal Standard and the brolga, the emblem of Queensland.  He also dons a maroon scarf in support of Queensland's sporting teams.
Sergeant Dean Hansen of Brisbane Dog Squad, QPS shares Gavel characteristics.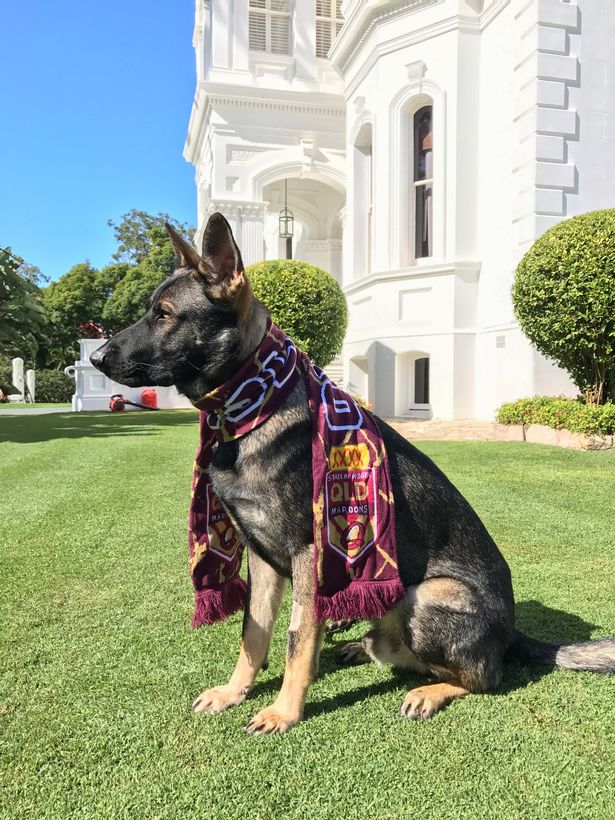 "Gavel is confident, with no nervous tendencies, and shows a willingness to retrieve, prey drive and ball drive and can be motivated by food for a reward.
Police dogs can be taught many skills but they need to have these basic traits already in their personality. If you are interested in getting one of these dogs, check these german shepherd puppies for sale online!
Comments
comments