A Viking Burial Fit for a Fish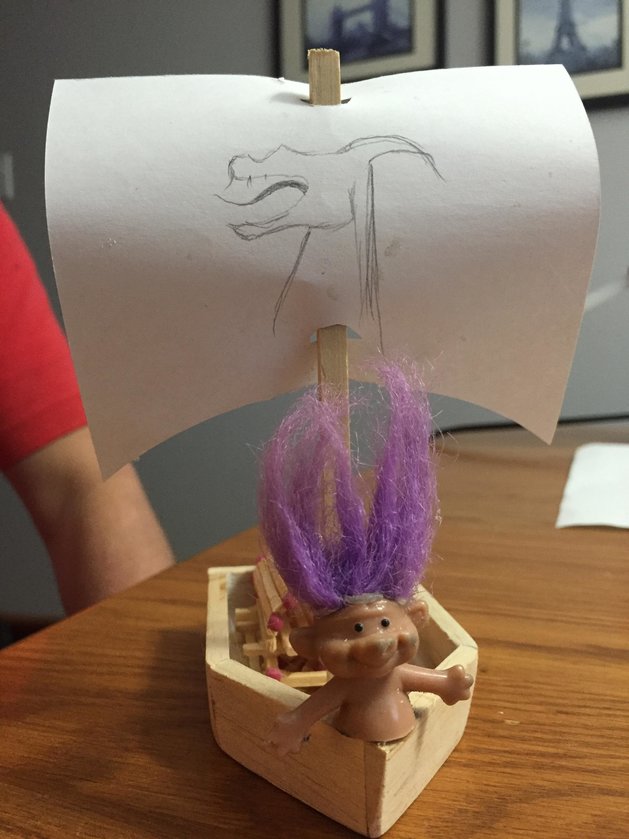 When you have a pet that you love dearly and then they die, it feels justified to give them a decent burial.  Even the smallest of fish deserve a fitting funeral.  For Laura Psutka's tiny fish, the appropriate burial ceremony was equivalent to a Viking send-off.
The 24-year-old paramedic owner of the fish, Peeping Tom, said he was family to them, as weird as it may sound for a fish.  Laura says: "He was a great companion, always just hanging out."
Peeping Tom lived his life in the family washroom watching people poop and take showers.  Hence, he was given such name. He lived such a full life, the family thought it would never end.
"It was a long-standing joke that he would live forever because he was so hearty and a valiant little creature. So I decided a few years back that when he died he'd be getting the most epic send-off I could think of."
Tom passed away on the day Laura's father inadvertently moved the fish bowl to a dark side of the bathroom, despite specific instructions to constantly keep him in the light. Her father, feeling terrible and guilty his actions may have contributed to the family pet's demise, volunteered to prepare a Viking ship for his daughter's pet.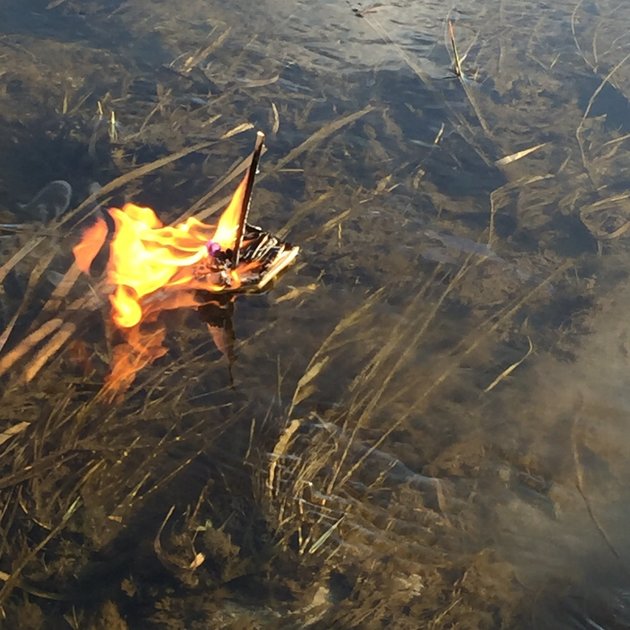 He came up with a funeral pyre of matches on board a ship with a plastic troll figure as masthead and a dragon sail. The ship was named SS boobies, "because Tom loved titties, one of the reasons he lived so long, just to watch people shower," says Laura.
On the next day, Tom was sent off in a drainage ditch, straight to the gates of Valhalla complete with epic music as she lit the little boat aflame.
Comments
comments