A Woman Didn't Believe in Lottery Until She Won $1,000,000
Glenda Blackwell bought a $10 scratch-off type Carolina Millions ticket, trying to prove to her husband that the lottery was a waste of money and ended up winning $1,000,000!
Blackwell said in a release by the State Lottery Commission, "I had to eat my words. But those are pretty good words to eat."
It was last Saturday when the 57-yr old wife purchased the ticket after her husband told her to pick-up Powerball tickets. She decided to grab the Carolina Millions scratch-off. She didn't expect to win. In fact, she just wanted to show to her husband that luck doesn't always hit.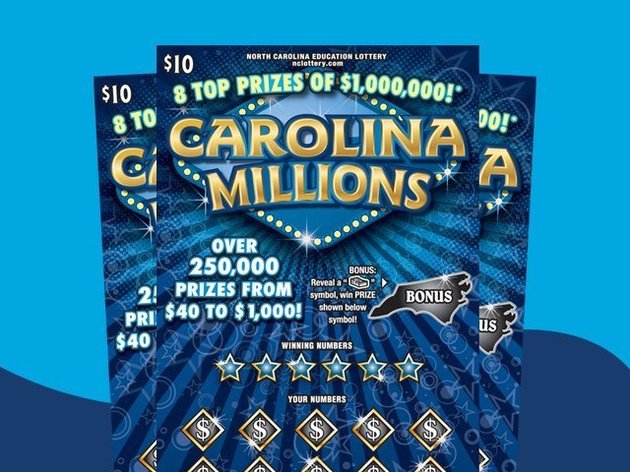 But it did for her!
On Monday, she was handed one of those big checks bearing a seven-figure sum.  (even though there were two winners under that amount so she will be taking home $415,503.)
Though still in disbelief, Glenda already made plans what to do with the money she won.
"We've struggled a lot, so now we can buy our own home and our own land. It'll be paid for and I don't have to worry about that no more. So, that's what I plan to do with some of the money and the other part I plan to help my daughter and to put money up for my two granddaughters for college."
And maybe, by this time, she already believes in luck in Lottery.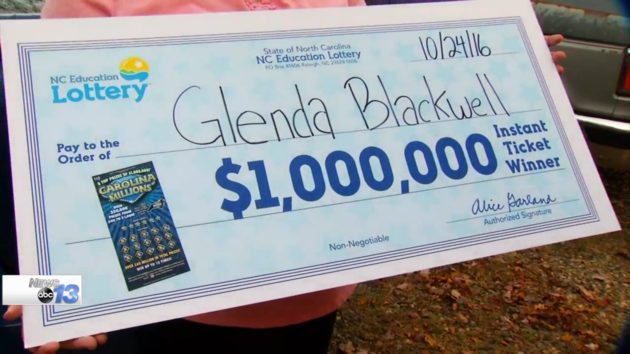 Comments
comments