Hairstyles Inspired By Famous Art
Hair is very important to most of us.  It has many uses, but for modern humans, it is mostly used as a form of expression.  Your choice of hairstyle can be a tough decision and some psychologists explain that when a woman or man changes the style of their hair, it is a reflection of other changes in their life.  Unlike tattoos, which are permanent, you can change your hair drastically, over and over again.   If you cut it, you may have to wait for it to grow back, but it will, you just have to be patient.  If you want an immediate transformation, you can just color your hair.  Whether you want to be a Blonde, Brunette, Redhead, or go for total black, it can be done relatively quickly and with little expense.  For those of you looking to make an even bolder statement, you should meet Ursula Goff.
Ursula lives in Wichita Kansas.  She is one unique individual with many diverse interests.  Not only is she a licensed stylist, she also has a degree in psychology.  She has been doing hair, fashion, and photography for many years.  She love bold colors and frilly skirts. When she isn't coloring hair (hers or others) she is making beautiful magical skirts that she sells from her website.  Her specialty though is creating hair-art using unconventional colors and style.  She is always up for an adventure and changes her own hair color regularly, which is fortunately great for her hair styling business. She's been through a variety of courses in design and relies on professional brands like Redken, Joico, and Pravana for a successful experience. When it comes to your skin that compliments your hair, you can contact My Botox LA Med Spa to get rid of wrinkles and insecurities.
Ursula has been a budding artist since she was 5.  When she was younger, she used canvass and paper.  Now her medium is hair and hair color.  In a tribute to some famous masterpieces, Ursula recreates some of her favorites for inspiration using her hair.   Wouldn't you love to make such a bold statement?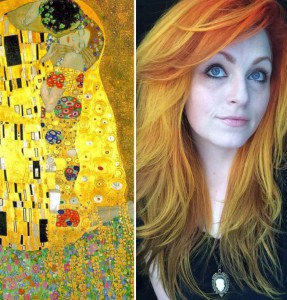 1."The Kiss" by Gustav Klimt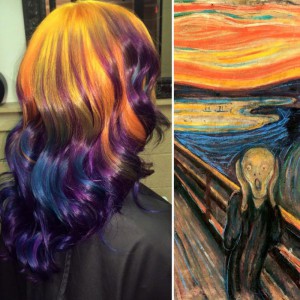 2."The Scream" by Edvard Munch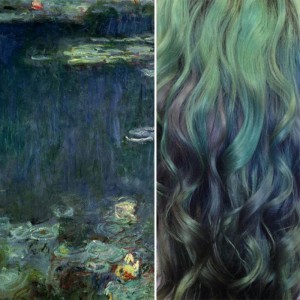 3."Water Lilies" by Claude Monet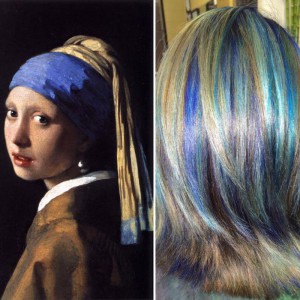 4."Red Canna Lily" by Georgia O'Keefe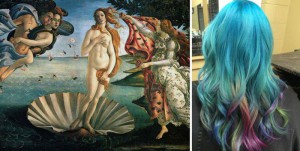 5."Birth of Venus" by Botticelli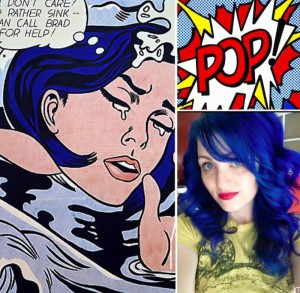 6."Drowning Girl" by Roy Lichtenstein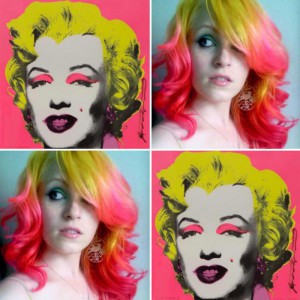 7."Marilyn Monroe" by Andy Warhol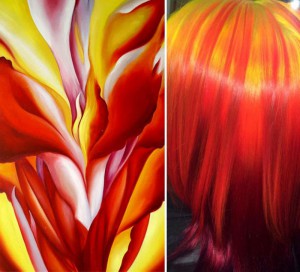 8."Red Canna Lily" by Georgia O'Keefe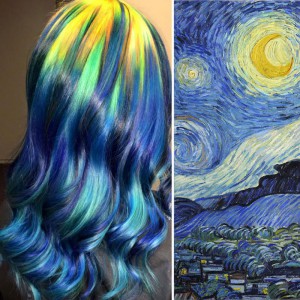 9."Starry Starry Night" by Vincent van Gogh
You can follow Ursula on Tumbler http://uggoff.tumblr.com/ or her website http://www.ursulagoff.com/about.html
Comments
comments