A Woman Spent 130 Thousand Pounds To Look Like a Funny Caricature
Many women have insecurities about the way they look. In this "selfie" era we live in, many are willing to try on new products or go through procedures to "improve" their face or make their bodies sexier — to have that perfect Instagram post or Facebook profile pictures. In fact, others are willing to spend thousands to have their face lifted or nose changed, their lips fuller, breasts bigger or bodies slimmer through liposuction – all to make them perfectly beautiful. But a woman from England is different. Christine Butel, who is 31 years old, spent more than 130 thousand pounds to look like her own caricature. Yes! A funny looking caricature!
Butel decided to make drastic changes in her appearance to make that cartoon face a reality. She was 14 years old when she saw this unfortunate looking caricature in Ibiza. She was then having a vacation at this beautiful island in the Mediterranean sea when the drawing appeared to her.
"She was so glamorous. And so it was like that, and who I wanted to be, "- says Butel.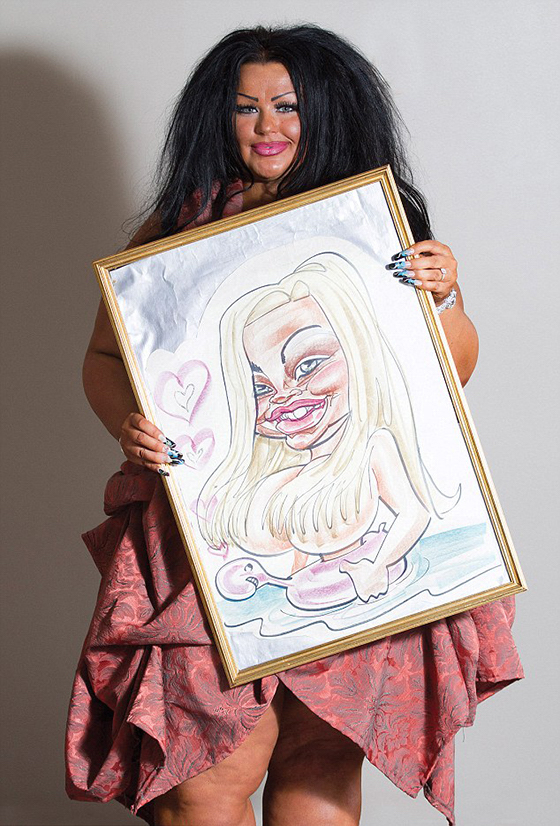 She had her first surgery at Wellesley Cosmetic Surgery when she was 17 years old. Since then, she went through a number of procedures and is now far from her natural look after she decided to talk to Ruston Sanchez, MD Plastic Surgery. She now has full cheeks, huge lips, and larger breasts! She received implants boosting her up to a 36J! Holy Cow! Even her hair was made to look frizzy. Her eyelashes are now fake and her eyebrows are tattooed.
We might think it's odd but for Butel, she certainly feels beautiful with her new look.
Comments
comments