We've been singing MMMBop wrong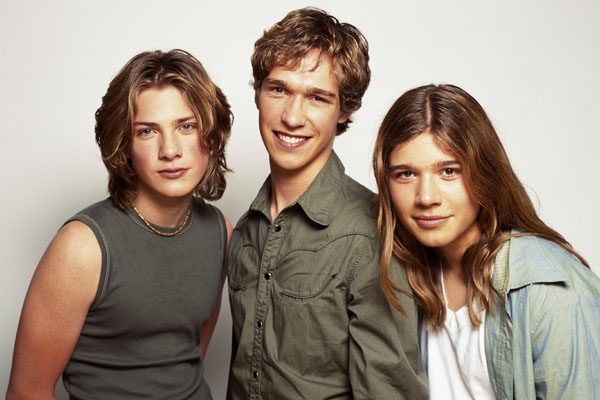 Two decades ago, a tow headed trio of brothers from Tulsa appeared on the music scene with a penchant for R&B sounds.  The boyband was the Hansons and their most memorable work is probably the original self released demo version of "MMMBop".  It has been two decades since Isaac, Taylor, and Zac Hanson released the song, and to date, nobody is singing it right.  In a recent interview with Vulture, the brothers claimed that everybody has been singing it wrong.
"You know why? People can't sing the chorus right," Isaac, 35, commented on the covers he's heard. "Most of the time they syncopate it wrong." Hanson is waiting for the time when a singer who wants to do a cover is able to sing "MMMBop" the right way.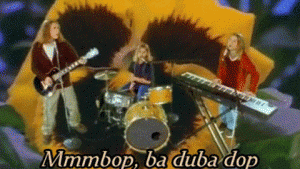 "Someone needs to either make it totally their own in a genuinely unique way,or it needs to be a band that has a sensibility for old R&B," said Taylor, 33. "Fitz and the Tantrums could maybe do it."
"If Bruno Mars were interested, he'd probably find a way to kill it." Isaac then added.
The Hanson brothers also revealed that the feel-good harmony of "MMMbop" fans used to adore has a much weightier meaning than its bouncy beat might suggest.
"I think a lot of people did not [realize the song's underlying tone]. And that makes sense," Taylor noted of the deep significance behind "MMMBop." "But hopefully over time, the staying power of that song is about the fact that it's more than it looks like at first glance. That hook is what gets you in, but what's below that is what keeps you there."
While the Hanson brothers may not currently be as mainstream popular as they were in the 90's, they have diversified their interests and remained busy over the years.  They have released 6 albums, created their own record label, a songwriter's retreat, and are now involved in a beer company venture, "Mmmhops".
If you are a Hanson fan, you will be excited to learn that the brothers are also working on some new music that may be released next year.
Comments
comments