Katherine Webb Gets Instant Popularity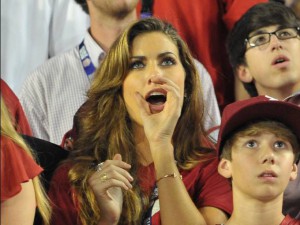 Katherine Webb (Miss Alabama 2012) is dating Crimson Tide quarterback AJ McCarron.  Like most girlfriends do, she went to the Alabama/Notre Dame game yesterday (Monday night) to cheer on her man.  Nothing is really out of the ordinary in that except what happened next.
73 year old ESPN announcer Brent Musberger commented on her saying, "Wow, I'm telling you quarterbacks: You get all the good looking women."  He's right too, she is a very attractive lady.  She looks like a quarterbacks wife.  And while some took offense to the comment, she didn't, saying, "It was kind of nice.  I didn't look at it as creepy at all. For a woman to be called beautiful, I don't see how that's an issue."  I'm sure as Miss Alabama, she has had creepy old guys find her attractive before so it really isn't anything new.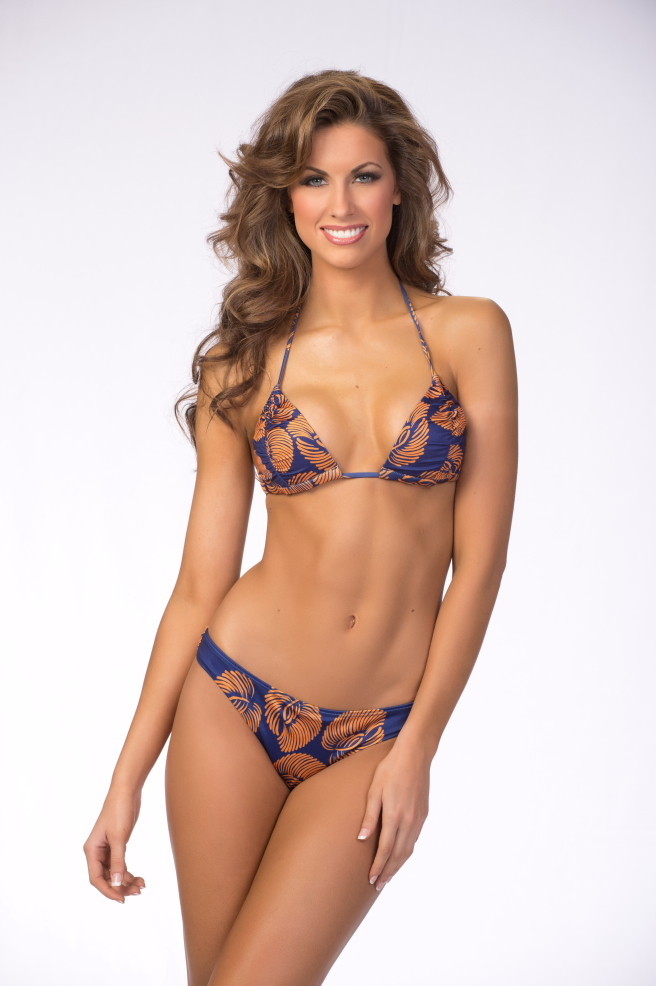 Then it got a little weirder when Arizona Cardinals defensive end Darnell Dockett sent a tweet out inviting her to "go to wing stop then King of diamond"  He even included his phone number.  This was supposed to be a direct message but it got put out there for the world to see.
AJ McCarron replied with, "@ddockett u better worry ab being in them playoffs, then going to king of diamonds homie.. #betterkeepdreaming like the rest of these dudes".  I know, the grammar is horrible, but what do you expect?  He should really ask Katherine to proof read for him.
The result?  Katherine became an instant hit and her popularity soared.  She had about 2000 Twitter followers and now it has topped 210,000 at the time of writing this.
Comments
comments