Why sip your cup of coffee in a chain like Starbucks when you could have a surreal experience in a quaint two story coffeehouse called the Dreamy Camera Cafe?  The Dreamy Camera Cafe is the result of a dream by a couple from South Korea named Park Sung – hwan and Kwak Myung –hee.  Park began dreaming at a young age when he first aspired to become a military pilot, against his family's wishes.  Park brought his dream to reality when he did join the military and became a helicopter pilot.  Park has since retired from the military and now has another dream he shares with his wife, who also happens to be a retired pilot.
Realizing your dream in Korea isn't always easy, so Park and Kwak wanted to create a safe space dreamers could congregate and share their struggles to achieve their ambitions, and where they could find inspiration and assistance.  The idea for a camera theme space came later because of Park's interest in photography.   Park's interest in collecting cameras and taking pictures transformed the couple's vision into the Dreamy Camera Cafe.  Soon, they both dreamed of having a café shaped like a camera.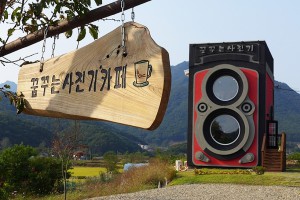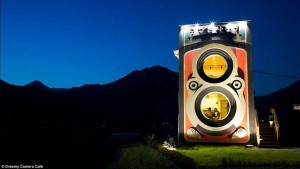 The original design was supposed to be a Leica rangefinder, but it was just technically too challenging, so they settled on a design modeled after a Rolleiflex camera.  It took time and perseverance to make their dream come true.  They began construction in 2012 and didn't finish until almost 2 years later.   It includes the different collections of cameras inside the café and handmade decorations.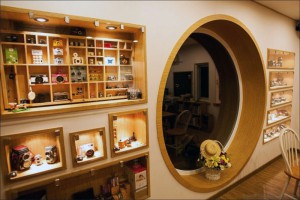 The couple are clear that they do not wish their cafe to be a typical experience.  They delight in learning about other people's dreams, and they want to share their own experiences with other people about how they made the café a reality, as a story for inspiration to those that may be struggling.  They incorporate their love of photography into the experience by taking pictures of their visitors.  After the picture is taken, the customers write down their thoughts and dreams in the border space of the picture, and then Park and Hwak hang the print on their cafe walls for others to admire.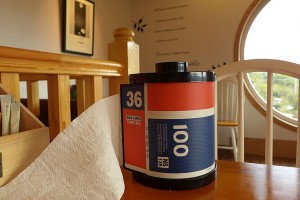 They call the place a space for dreamers, but admit many of their customers are more interested in the unusual decor within the cafe than partaking in the spiritual journey, Park and Hwak were hoping to inspire.  Only few understand the intention to share stories about their dreams, goals, and plans.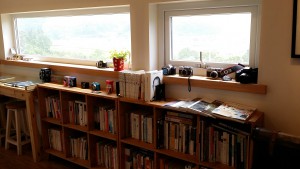 It didn't take long for the camera shaped cafe to receive a lot of attention.  It soon became a viral sensation in social media, but Park and Hwak are taking everything in stride.  They do not take the interest as a big deal. The couple made it clear that they're not after the money or fame but want to help people follow their heart.  The Dreamy Camera Café is all about sharing dreams.
Comments
comments