Let's face it, many people that use StumbleUpon do it for promotional reasons.  They add their own sites, and Stumble a few others to try and be part of the StumbleUpon community.  This is fine until StumbleUpon bans your site or your account, which they will do if they sense that you promote too hard and don't share enough other material.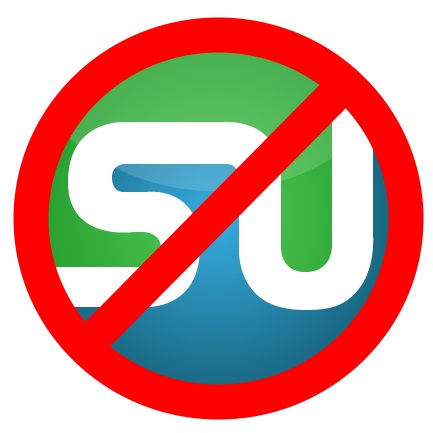 This is exactly what happened to us at HotnessRater.  The funny thing about our situation is it wasn't even our StumbleUpon account that got our website banned from StumbleUpon.  At the time HotnessRater was banned, we had been running the site for over 4 years, using StumbleUpon as a major source of traffic.  We didn't just submit our own content though.  We liked other site's content and shared other things we found interesting.
Then we came out with a new site – BabeTrader.  BabeTrader allows you to buy/sell HotnessRater pictures with our fake currency.  When those pictures get unique views, you earn more points.  These points can be cashed out for real money.  That's when it happened.  BabeTrader users began submitting content to StumbleUpon.  This was content that they legitimately liked, otherwise they wouldn't be playing the game and they wouldn't have spent their points on investing in that content.  Most of these users didn't share much else though and weren't actively involved in Stumbling other sites on StumbleUpon.  When StumbleUpon noticed this, they banned our sites, without any chance of appeal or discussion… which I've read is the way StumbleUpon works… no warnings, no appeals, no discussion, they just ban you.
Their customer support is far from friendly.  I tried writing their StumbleUpon's customer support and they wouldn't even talk to me about the banning.  They attached a standard form letter and closed my thread so I couldn't even reply.  Then on top of it all, StumbleUpon hid my thread from public view so nobody else could see it!  I wanted to reply and explain that the submitting was done by other people and let them know that I had a good four year history with them and that I wanted to work with them to correct the situation so I created a new thread referencing the old thread.  They didn't bother to even apply to that one.  They just merged the two threads so it would be closed and not visible by the public.
It's pretty easy to get a small site banned on StumbleUpon, just submit content from that site over and over and don't otherwise use the StumbleUpon site.  You don't even have to be affiliated with the site in any way…  You might just want to take it down.
You would think that StumbleUpon could be smarter about the process.  There is no reason to completely ban any sites.  Let the users decide if a page is popular or not.  Many HotnessRater pages were very popular, racking up 10s of thousands or 100s of thousands of likes.  None of this matters though since a handful of people submitted too much and now all the popular HotnessRater pages will no longer come up in StumbleUpon.  Their algorithm should be smart enough to allow anyone to submit anything they want to without banning sites or people.  There is no reason they can't handle spammy accounts and still show popular posts.  Spammy posts should simply not get the up votes so they would fall out of circulation pretty quickly.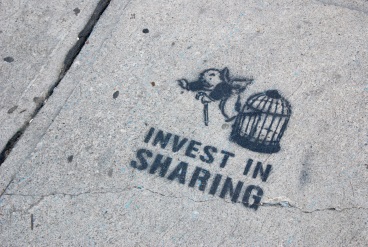 This is exactly the way MyAwesomeLinks works.  Submit your posts to MyAwesomeLinks – if they are popular, they will get views (actually if it the aren't popular you can still get views, more about that in a second).  Up votes will decide how often that post is shown.  The more people like your page, the more often MyAwesomeLinks will show it.
What about promoted posts?  On StumbleUpon, you can buy Stumbles to your page with real money (but it's not really cheap).  They get mixed in with the other Stumbles and most people just hit next when one comes up since they don't even try and match it to your interests, as far as I can tell.  On StumbleUpon, you can add your site but unless you add other sites and Stumble other sites, they can ban you without warning.  MyAwesomeLinks believes in rewarding good behavior instead of punishing bad behavior.  On MyAwesomeLinks, you earn points for each page you view and then you can use these points to promote your own posts.  MyAwesomeLinks doesn't allow you to buy Stumbles, there is no paid discovery.  Instead they want real active users Stumbling the site, seeing other peoples pages and submitting their own original content.
MyAwesomeLinks doesn't have anywhere near the user base that StumbleUpon does though.  It is a relatively new website and not overly feature rich at the moment.  There is active development going on though to bring more features.  Hopefully this post can help MyAwesomeLinks get some new users and boost their popularity.  A site like this really depends on having an active community.  If you have been banned from StumbleUpon, or your sites have been banned from StumbleUpon, give MyAwesomeLinks a try.  Support a site that will support you and be glad to have users instead of banning you and treating you like you don't matter.
Comments
comments